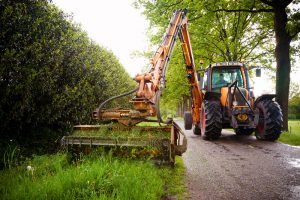 Features of Bradco Series II Excavator Mulcher Attachment
Bradco brand has released a number of excellent mulcher attachment in the market over the years. Among the latest mulcher heads that the company has released is the Series II Excavator. The mulcher attachment has been taunted as one of the strongest mulching machines in the industry due to the numerous features it comes. Who would not like with machine that can shred and mulch up to 12'' hardwood trees? That is what this Bradco Mulcher provides.
There are many features that we can highlight about the Series II Excavator Bradco mulcher model, but we are going to look at key one. Here are some of the major features that are making this brand popular:
Multiple Cutting Widths and Mulcher Models
One of the biggest features that the Series II Excavator Bradco mulcher model offers is the multiple cutting widths. That simply means that users can select from a number of cutting widths to enhance their machine performance. Therefore, if you are dealing with various types of wood that you want to mulch, you can set the width that fits the task. That makes the machine one of the most versatile in the market.
Size of Wood Mulched
Another benefit that makes the Series II Excavator stand out is the size of the wood it can mulch. From the information that has been provided by the brand and proven by the users of the machine, this Bradco mulcher can shred up to 12 '' diameter hardwood trees. That is one of the key features that is making most buyers pick this the mulcher. With such a diameter, it simply means that the machine is capable of mulching most of the wood materials.
Excellent Mulching Speed
The speed of the mulcher head is one of the key factors that determine the performance of the machine. The higher the speed, the higher the performance. Excellently high speed is what Series II Excavator Bradco mulcher is providing. The machine is designed to operate from 1,550 – 2,000 RPM. This is a very good speed for a mulching machine.
Fixed Hammers with Reversible Carbide
The other thing that you will like about this model of the Brado Mulchers is the condition of the cutter tools(click here to know more about it). The machine comes with fixed hammers which can be renewed by filling the cutter edges with carbide material when they wear down. Therefore, the cost of maintaining the machine the cutter tools is very low. These the key features that make the Series II Excavator Bradco Mulcher stand out.